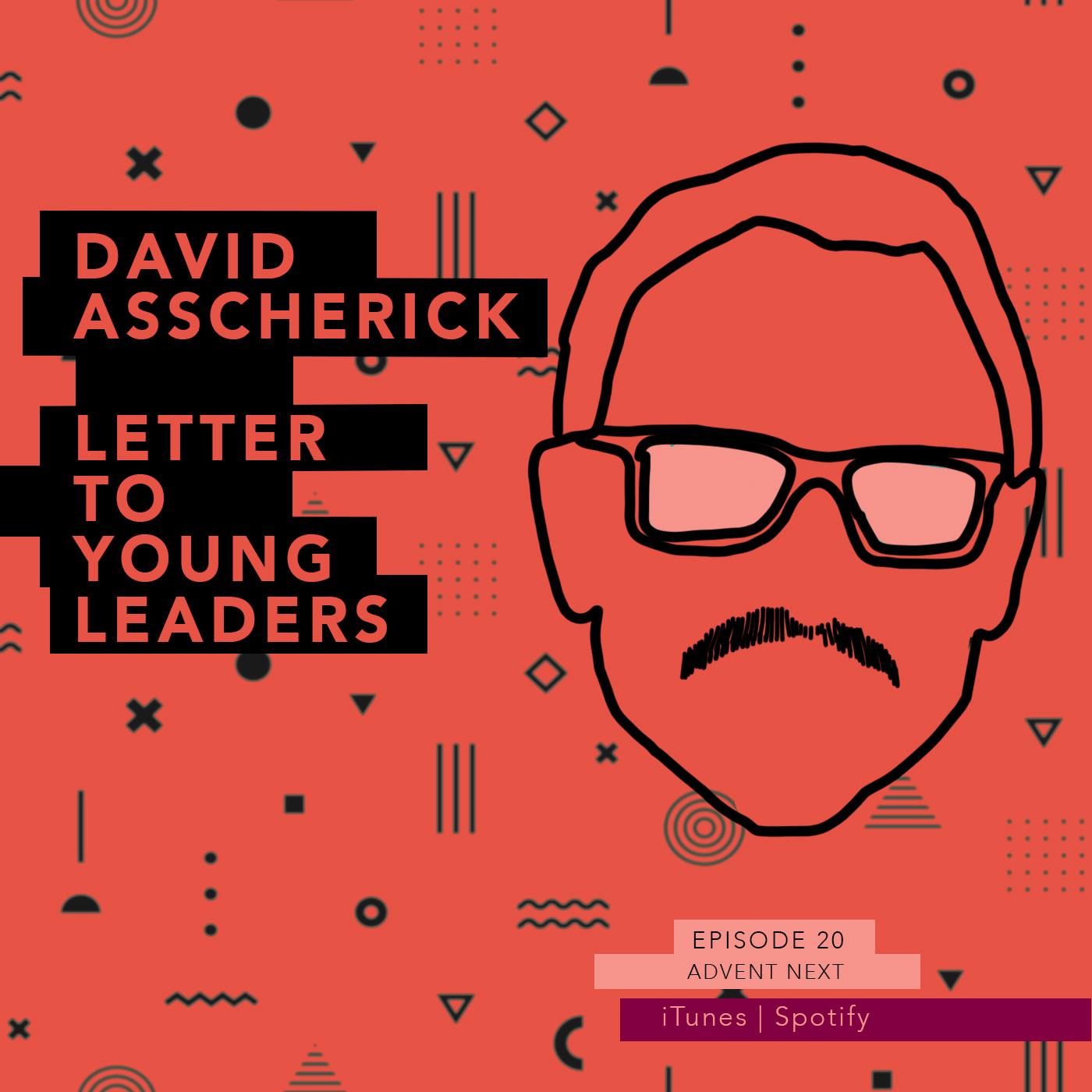 Whether you're entering into the path of ministry or starting a new profession, it's easy to get discouraged when our grand hopes fail to meet the harsh realities of life. On this podcast episode of Advent Next we are continuing our discussion with David Asscherick as he gives young leaders advice on how to navigate the joys and heartaches of their ministry and/or profession.
"Whatever your hand finds to do, do it with all your might. Whether it's an optimal situation or a compromised situation, life has it's season and cycles." No matter what life gives you, going forward in faith with the belief that God will honor our diligence is the hope we have in Christ. Personal excellence regardless of our station, prepares us for greater responsibility. This hope is the practical application of "whoever is faithful in little will be faithful in much."
Some call it the "Mozart Effect." It's the unspoken pressure to create a masterpiece by the ripe old age of five. In the digital era of Instagram, Facebook, and young business bloomers, this lofty ideal can often lead us into creating unrealistic expectations for our life. "We don't all just get to decide, 'hey I'm 26 years old, I'm freshly out of school, and I just want my best life. I want to get paid great and live where I want to live.' It doesn't work like that. Sometimes you have to pay your dues." 
In addition, to having overly ambitious career expectations, in ministry, we can also have hyper idealistic ideological expectations. The pressure to reform the churches in which we find ourselves, may not always be what is needed. "Don't go into churches that have a traditional format and a slightly older constituency and feel like you have to completely reform these situations. Go in there and be a servant, go in there and be a minister without a strong ideological agenda or methodological agenda."
When we're not measuring ourselves by the progress of our peers, we can often fall into the trap of using a faulty metric system for evaluating our own success. 
"The metrics that we have organizationally are more or less baptism, attendance and tithe. The problem is those are nowhere near the only meaningful metrics of success… Too often we look at metrics that are post-harvest. They're not those metrics that are leading people to make a decision."
Yet there is a silver lining of hope knowing that growth is often the product of navigating difficult life circumstances. "The best versions of ourselves sometimes involve being in situations we would not have chosen." 
Finally, David Asscherick leaves us with the perspective that regardless of what we find ourselves doing in life, always let our relationship with Jesus be enough. "We need to get to the place where Jesus is enough. If you get more than that, if you get an incredible ministry situation in a great church, in a perfect location, then praise God. But if you find yourself in a less than optimal situation and life is hard…if you got Jesus, then you've got enough." 
You can also listen on:
Facebook: www.Facebook.com/adventnext
Instagram: www.instagram.com/adventnext
Youtube: https://www.youtube.com/channel/UCF6IbZ5pEYtgoWf88hb7vHQ
Spotify: https://open.spotify.com/show/7cdgW0RKIrny6Ru47l61CE
Apple Podcast: https://podcasts.apple.com/us/podcast/advent-next/id1452748484
Or follow us on Facebook, Instagram or Youtube @ AdventNext