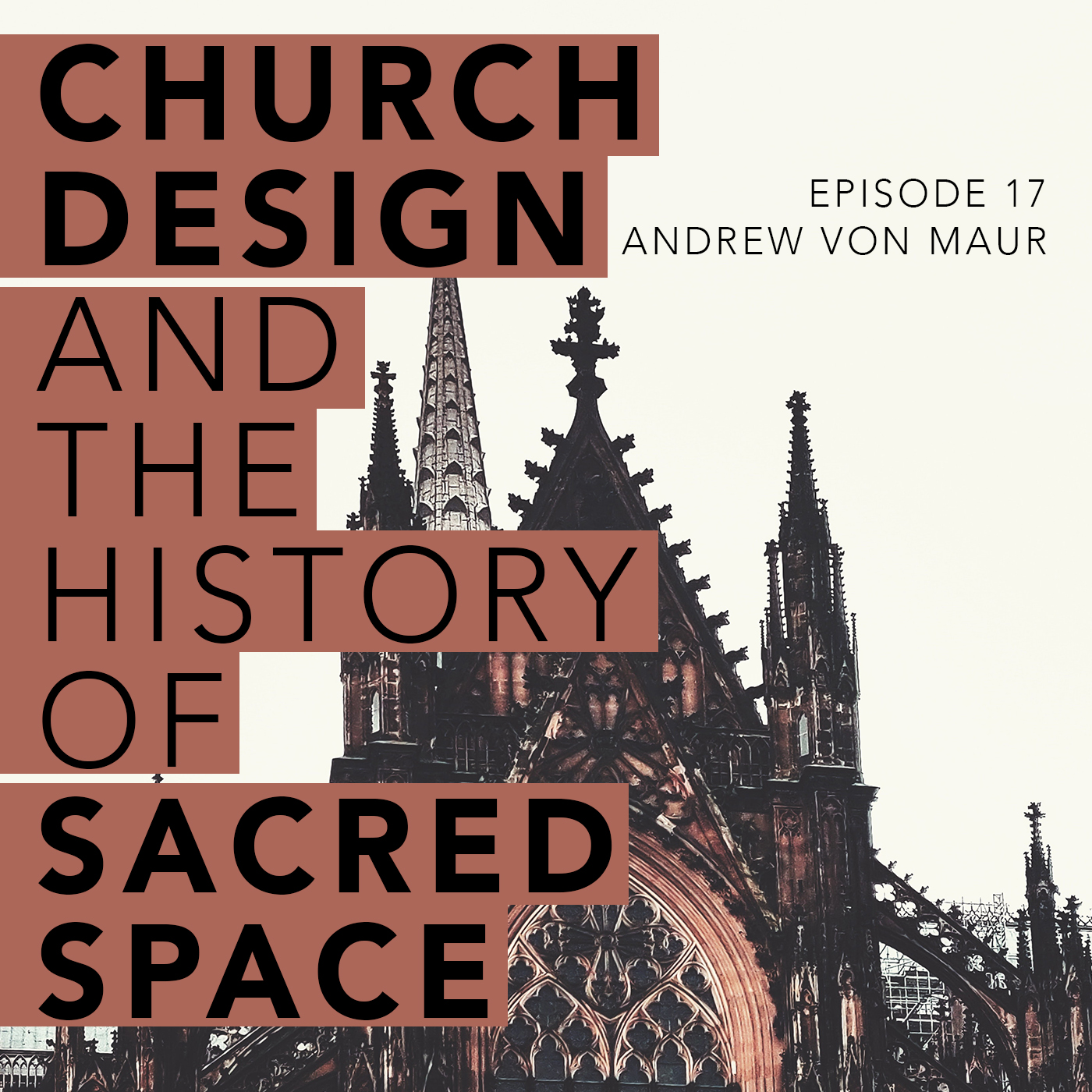 Church Architecture and the History of Sacred Space with Andrew Von Maur
As we peer into the history of architecture, studying the towering spires of medieval gothic churches or the modern warehouse churches of today, not only do we witness the magnificent ecclesiastical structures of Saint Peter's Basilica in Rome or a grand stadium in Dallas, we behold the values of a generation. "Architecture [is] like frozen music," as Andrew Von Maur quoting Johann Wolfgang von Goethe said. It captures the artistry and brilliance of the times and holds great significance for the communities in which these structures are built. Throughout history, the construction of megalithic monuments, like the pyramids of Giza or the Colosseum of Rome, were the pride and glory of the nations who built them. 
In our modern American era, we tend to place less emphasis upon the beautification of public spaces and instead invest in our private abodes. We can observe this shift in values in our observation of certain spaces more than others. 
So how does the shifting value changes of our culture, affect the special craftsmanship and beauty in our spaces of worship?
On today's podcast of Advent Next, we are talking with Andrew Von Maur, a professor of architecture at Andrews University to discuss the church architecture and the history of sacred space. "Architecture is not about architecture, it's about bigger things, things that are more important than architecture. The tabernacle is not about the tabernacle, it's about God's way. And He describes that 'way' through many means to us, and that building is just one way."
Today, we will learn how architecture can be not only a reflection of a communities values, but it's theology as well.  Ever wonder why the design and build of protestant churches is different from the churches of medieval Europe? The answer lies in how a person or people group interpret scriptures. Discover the how the theology of the protestant reformation impacted the design and build of churches.
Facebook: www.Facebook.com/adventnext
Instagram: www.instagram.com/adventnext
Youtube: https://www.youtube.com/channel/UCF6IbZ5pEYtgoWf88hb7vHQ
Spotify: https://open.spotify.com/show/7cdgW0RKIrny6Ru47l61CE
Apple Podcast: https://podcasts.apple.com/us/podcast/advent-next/id1452748484